Why Social Media Is So Important For Your Business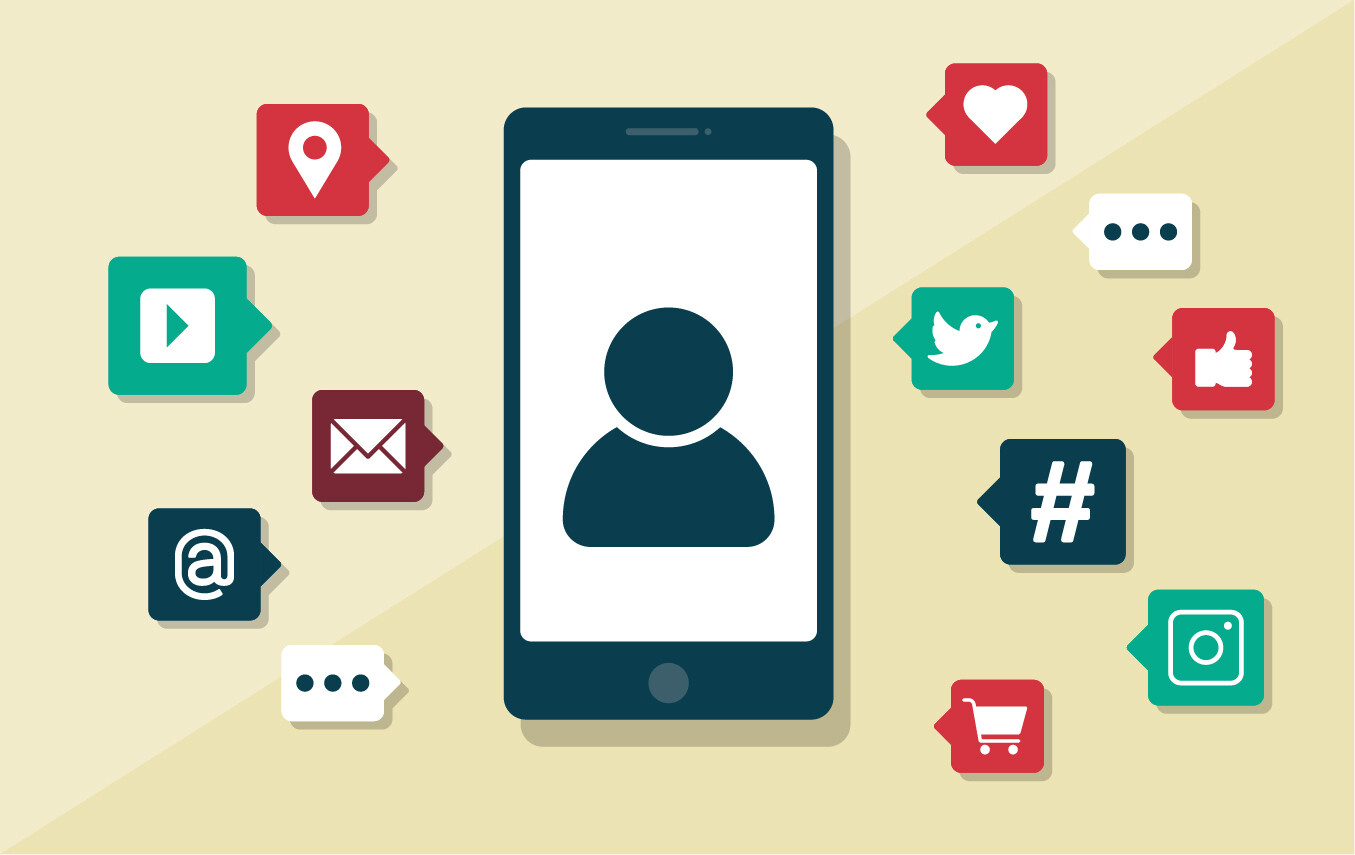 Social media has been an extremely valuable part of the marketing mix for many years and while most brands have some form of social media presence, many are not making the most of its unique abilities.
With more than 3.80 billion people now on social media worldwide, brands can easily reach their target audiences in simple and cost-effective ways.
But why should you invest time and money in developing a social media strategy for your brand? Our Social Media Coordinator Laura Bates explains why your brand should be on social media.
First impressions count
Social media is often the first port of call for people looking for information on brands and their products. Studies show that 57% of people follow brands on social media to learn about new products and 43% people use social networks when researching products.
These statistics alone highlight how important it is to have a social media presence and to ensure that everything, from your posts to contact details and opening hours, is up to date and accurate.
When people are searching for your brand. you must make sure you provide the best possible experience to keep them engaged and informed.
Humanise your brand and build trust
Showing the human side of your brand is great way to connect with your audience and build trust. According to the 2018 Yellow Social Media report 64% of people are more likely to trust brands that interact with consumers in a positive way on social media.
There are a number of strategies you can use to humanise your brand and build trust on social media:
Establish two-way communication
Social media is designed to encourage engagement and communication between brands and their customers. It is the perfect tool to connect with existing, and potential, customers and take their feedback into consideration.
Creating engaging and relevant content for your audience
Understanding what content your audience is interested in allows brands to build trust and engage followers. According to the 2018 Yellow Social Media report, sharing irrelevant content can harm your brand and is the most likely reason people will stop following a brand on social media.
Regularly updating your audience
The frequency if your brand posts on social media is an important part of keeping your audience engaged and maintaining trust. Find a frequency that suits your brand – and which you can maintain consistently.  If you have the resources to post daily, do it! If you can only manage once a week or fortnight, that's OK too. Consistency is the key.
Take customers behind the brand
Successful brands on social media understand the importance of showing more than products to their audience. According to a 2018 consumer survey by Sprout Social, 46% of consumers want to see content from brands that show their contributions to the community and 39% want to see company employees featured in content.
Increase brand awareness
Social media is a great way to reach your audience and increase your brand's awareness while also retaining loyalty among your existing customers.
Findings from a survey of more than 25,000 people by data, insights and consulting company Kantar Group showed that social media has experienced a 61% increase in engagement over normal usage rates during the COVID-19 pandemic. WhatsApp, Facebook and Instagram have all experienced usage increases of more than 40% by people under the age of 35.
Your audience is online right now and investing in content they find interesting, and can engage with, is a vital way to keep your brand front of mind.
Targeted advertising
People are online now more than ever before and paid social media ads provide the perfect platform to reach your audience.
Hootsuite and We Are Social's joint Digital 2020 Report found that 27% of internet users discover new products through social media ads. Investing in paid social media advertising is a highly targeted and affordable way to reach people who have an interest in your product.
Social media gives you a huge variety of targeting options and ways you can reach your audience including:
Demographics: Targeting ads on social media allows you to focus on more than just location. Common demographic targeting options include:
Age
Gender
Relationship status
Location
Ethnicity
Occupation
Education
Interests: Have you ever gone to buy something online and then noticed that you start to see ads for a lot of similar products? Social media sites are continuously collecting data on their users, and their activity, which allows advertisers to target ads based on niche interest groups.
Interest based targeting is an extremely beneficial way to introduce your brand to people who haven't heard of you before.
Behaviours: Social media ads can also be targeted based on how people behave online. While there are a number of behaviours that can be targeted, some of the most popular are:
Digital activity g. websites you have visited, apps you have used and your social media activity
Purchase activity g. purchases made, and other activity, on e-commerce stores i.e. 'adding to cart'
While these are just a few ways to target ads, social media offers endless options for reaching your audience depending on your campaign goals and objectives.
Lookalike Audience: Another great way to reach new people who are likely interested in your brand is through setting up lookalike audiences.
A lookalike audience is based on a source audience (a Custom Audience created from a pixel, mobile app, or fans of your Facebook or Instagram pages) where common qualities of the people in each audience are identified (e.g. demographic information or interests) and a new audience of similar people is created.
Reporting and analytics
Reaching a large, and highly engaged, audience is a huge benefit of social media marketing for brands. Reporting on the success of campaigns is easy with extremely detailed data available.
Social media reporting tools give real time results on the statistics that matter to each campaign. While statistics will vary on depending on the campaign goals and objectives, common statistics to look for in reports include:
Followers: This is the number of people who have connected with your brand and indicates the popularity of your brand on social media.
Impressions: This is the number of times people have viewed your content.
Reach: This is the number of unique people (individual people) who have viewed your content.
Engagement: This refers to Likes, Reactions, Comments and Shares and indicates the popularity of your content.
Clicks: This is how many times your content has been clicked and takes users off social media to another one of your digital platforms e.g. your website.
Being able to see real time results for social media posts and campaigns also allows you to make immediate content adjustments. For example, if an ad is not performing well in the first few days of being live, simply turn the ad off, update the content and try again.
Social media is here to stay and simply setting up a profile for your business is no longer enough to maintain a competitive edge online.
Social media allows businesses to share important information with customers and also humanises their brand in ways that create authentic connections with their target audience. The highly detailed targeting options of social media advertising also makes it an easy and cost-effective way to reach new people and raise brand awareness.
Like to know more about ways to build your brand using social media? Contact Laura at laurab@algomas.com.au or 8232 2526.
Article by Laura Bates, Social Media Coordinator, Algo Más