The New Algo Más Website: Designed And Developed By Us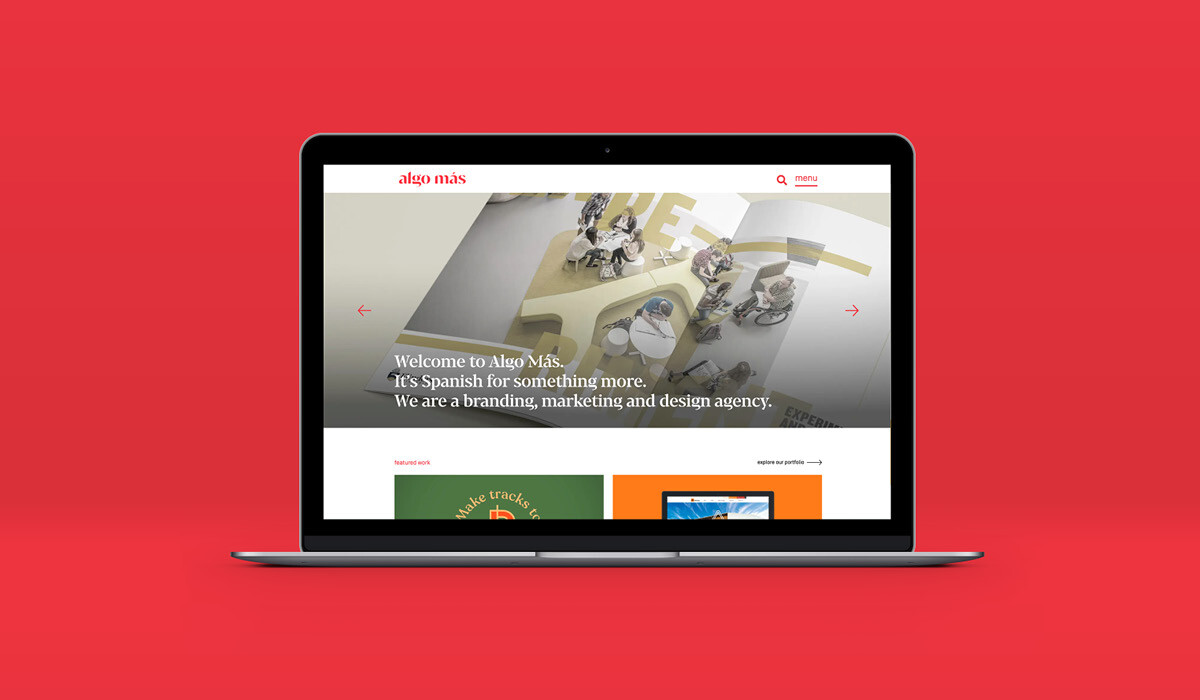 There is a widely held view that your website is the hardest working employee you will ever have on your team. It's on all day, every day, so it makes sense that your website is designed and developed for maximum performance and results.
We love working on web design and development projects for our clients and earlier this year, when South Australia went into COVID-19 lockdown, we embarked on a job for the toughest client we know; us!
Web design and development: with a purpose
We embarked on this web design and development project because we had a reason to. In fact, we had several reasons to build a new website. And if we were to offer any advice before you embark on your own website redevelopment, it's this: know what you want to achieve before you engage a web development company to help.
It has been three years since we last redesigned and rebuilt our website and, with changes in web development best practice and search engine optimisation (SEO), we knew we wanted 'better'.
We wanted a website that would:
better align with our new brand messaging
better showcase our work
offer a better user experience
provide new, and existing, clients with a better understanding of the full range of services we offer
help the business achieve a better position in online search engine results to raise brand awareness and generate leads
better celebrate what makes Algo Más a great place to work
Web design and development: responding the challenge
The result? We have a new and improved fully responsive website that expands upon our previous site tenfold and offers a premium user experience no matter which device you view it on. We have added more content to introduce our Adelaide agency services, our experience and our team to the world.
We redesigned and rebuilt the new website from the ground up to be cleaner and easier to navigate for visitors. A vibrant colour palette and the use of animated elements, which activate when hovered over by the user, bring the Algo Más brand to life adding motion and excitement.
On the mobile version of the site, and to reflect its minimalist design, we've used a modern and stylish 'hamburger' menu icon which, when tapped, reveals the full range of content users can navigate. The website's 'Services' section has been expanded offering a deeper analysis on what Algo Más does and has to offer. Copy is keyword rich and purposefully written to help boost our search engine rankings.
The website also features a more thorough 'Work' page showcasing our vast project experience. The 'News' area serves as the place to read our latest updates and is a great resource to hear the Algo Más perspective on graphic design and branding. To plan for future growth, and the addition of more 'Work' and 'News' content over time, the site incorporates WordPress functionality for content to load fluidly as users scroll these pages. This creates a seamless user experience and avoids the need for pagination in these key content sections. Website speed was also 'front and centre' of our web design and development process and the site contains advanced functionality and technology so images load quickly.
Web design and development: going live
We invite you to explore our new website because it reflects everything we believe about best practice web design and development in 2020: it's beautiful, clean and uncomplicated. It's the type of work we love to produce. And it's not over yet. Websites are not 'set and forget' assets. We'll keep adding new content. Trying new things. And in true Algo Más 'style': we'll keep striving for something more.
View our web design and web development portfolio and see how we can work together to build an effective website that helps grow your business.